Dr. Eric Powell
Gulf Coast Research Laboratory
University of Southern Mississippi
703 East Beach Drive
Ocean Springs, MS 39564
Email: eric.n.powell@usm.edu
Phone: 609.432.0872
https://gcrl.usm.edu/

Dr. Roger Mann
Professor of Marine Science
Virginia Institute of Marine Science
1375 Greate Road
Gloucester Pt., VA 23062
Email: rmann@vims.edu
Phone: 804.684.7360
https://vims.edu/
Request a free consultation
Talk with either our academic or industry partners and see how SCEMFIS can help your fish and shellfish business using scientific research and innovative gear techniques.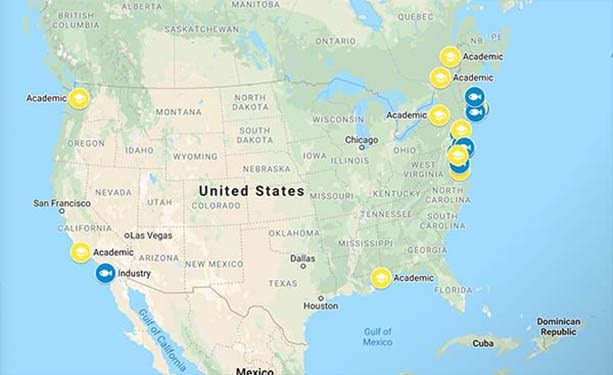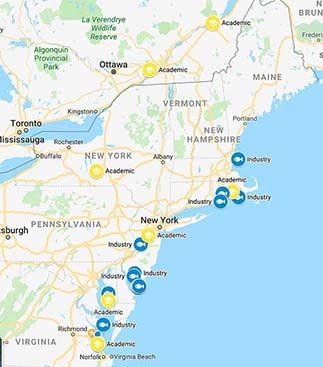 Contact An Industry Member
Tom Alspach or Joe Myers
Seawatch International
295 Bay St # 1
Easton, MD 21601
Email: talspach@goeaston.net
joe@seawatch.com
Office: 410.822.9100
http://www.seawatch.com/


Sal LaMonica or Tom Dameron
Surfside Products
2838 High Street
Port Norris, NJ 08349
Email: slamonica@surfsideproducts.com or
capttomd@gmail.com
Office: 856.785.2115
http://www.surfsidefoods.com/

Dr. Eleanor Bochenek
NFI-Scientific Monitoring Committee
Haskin Shellfish Research Lab
1636 Delaware Avenue
Cape May, NJ 08204
Email: eboch@hsrl.rutgers.edu
Office: 609.898.0928 ext. 12
http://hsrl.rutgers.edu/


Ben Landry or Peter Himchak
Omega Protein
2105 City West Blvd, Suite 500
Houston, TX 77042.2838 USA
Email: blandry@omegaprotein.com
or phimchak@comcast.net
Office: 713.623.0060
http://omegaprotein.com/

Jeff Bolton or Sam Martin
Atlantic Capes Fisheries, Inc.
985 Ocean Dr.
Cape May, NJ 08204
Email: jbolton@atlanticcapes.com or
smartin@atlanticcapes.com
Office: 609.884.3000
http://www.atlanticcapes.com/


Daniel LaVecchia or Peter Himchak
LaMonica Fine Foods, Inc.
P.O. Box 309
Millville, NJ 08332
Email: dlavecchia@lamonicafinefoods.com
or phimchak@comcast.net
Office: 856.825.8111
http://www.lamonicafinefoods.com

Greg DiDomenico
Garden State Seafood Association
212 West State Street
Trenton, NJ 08608
Email: gregdi@voicenet.com
Office: 609.675.0202
http://www.gardenstateseafood.org/


Jeff Reichle or Jeff Kaelin
Lund's Fisheries Inc.
997 Ocean Drive
Cape May, NJ 08204
Email: jreichle@lundsfish.com or jkaelin@lundsfish.com
Office: 609.884.7600 ext 213
http://www.lundsfish.com/

Mike Kraft
Bumble Bee Seafoods Inc.
9655 Gran Ridge Dr Ste 100
San Diego, CA 92123
Email: mike.kraft@bumblebee.com
Office: 858.715.4091
http://www.snows.com


Guy Simmons
NFI Clam Committee (Sea Watch International)
8978 Glebe Park Dr
Easton, MD 21601
Email: guy@seaclam.com
Office: 410.726.1995
http://www.seawatch.com/




Dr. Mike Simpkins
NOAA NEFSC
166 Water St.
Woods Hole, MA 02543-1026
Email: michael.simpkins@noaa.gov
Office: 508.495.2358
http://www.nefsc.noaa.gov/
Would you like to discuss a project with us?
We have biannual meetings to present research ideas to academic professionals that can help you with urgent fisheries problems.