SCeMFiS researchers contribute their knowledge of both the technical needs of industry and the challenges associated with competing successfully in the marketplace. Researchers for SCeMFiS include finfish and shellfish biologists as well as experts in marine mammal populations.
SCeMFiS Funded Researchers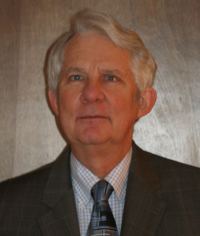 Center Director – Dr. Eric Powell presently serves as the Director of SCeMFiS and oversees the primary site at the University of Southern Mississippi. Eric Powell has been an oceanographer/marine biologist for the past 34 years at Texas A&M University, Rutgers University, and USM.  Over that time, Powell has published 239 articles in refereed journals, including leading articles in the fields of meiobenthology, paleoecology and taphonomy, shellfish ecology, marine diseases, population dynamics modeling, and fisheries/resource management.  Powell is the leader or co-leader of several national programs including SSETI (Shelf and Slope Experimental Taphonomy Initiative), the NSF Ecology of Infectious Diseases group focused on shellfish diseases, and the USM/ODU modeling group. Powell is also a member of the NSF Ecology of Infectious Diseases Research Coordination Network.
Dr. Powell is the Chief Science Advisor for the NFI Clam Committee, and serves on a number of fisheries assessment groups including the Southern Demersal Working Group and the Invertebrate Subcommittee of the NMFS-NEFSC. Powell led the oyster assessment team at Rutgers for 17 years, developing the only peer-reviewed sustainable management program in the country for this species. As part of this program, Powell led an oyster restoration program that received the Coastal America 2008 Partnership Award from President Barak Obama for "the successful collaborative efforts between Federal, state, and local governments, as well as nongovernmental organizations and the private sector, in achieving an outstanding environmental victory for the Delaware Bay."
VIMS Site Director – Dr. Roger Mann, Professor of Marine Science at the Virginia Institute of Marine Science (VIMS) and College of William and Mary and the Virginia Site Director of the Science Center for Marine Fisheries. Dr. Roger Mann hails from the United Kingdom where received a BSc in Biological Sciences from the University of East Anglia, and a PhD in Marine Science from Bangor University. After post doctoral and staff appointments at the Woods Hole Oceanographic Institution he joined the VIMS faculty in 1985. He served as the VIMS Director of Research and Advisory Services from 2003 through 2012. His research interests include fisheries biology, marine ecology and physiology, invasive species biology and climate change. He has published over 130 journal contributions and edited several books. Molluscan Ecology Lab Website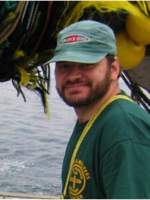 Dr. Steve Cadrin, Associate Professor of Fisheries Oceanography, School for Marine Science and Technology, University of Massachussetts and Director of the Massachusetts Marine Fisheries Institute's Education Program. Steve has a Ph.D. in Fisheries Science from University of Rhode Island, a M.S. in Marine Biology from University of Massachusetts and a B.S. in Marine Science from Long Island University. He was a stock assessment scientist for twenty years with the Northeast Fisheries Science Center in Woods Hole, Massachusetts Marine Fisheries and New York Department of Environmental Conservation. Steve's accomplishments include the advancement of stock assessment methods for a wide range of invertebrate and finfish species, development of harvest strategies for regional, national and international fishery resources, and global leadership in evaluating geographic stock structure and modeling spatially complex populations. His teaching and research agendas focus on population modeling, stock identification, fisheries management, collaborative research with fishermen, and application of advanced technologies for fishery science.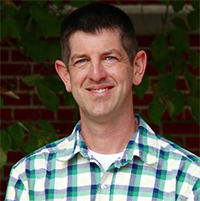 Jim Gartland, Assistant Research Scientist, Virginia Institute of Marine Science, College of William & Mary. Jim Gartland received a B.S. degree in Marine Science & Biology from the University of Miami, and an M.S. degree in Marine Science from the College of William & Mary/VIMS. As an Assistant Research Scientist at VIMS, he is responsible for leading multiple fishery-independent monitoring surveys that operate throughout the Chesapeake Bay and coastal waters of the Mid-Atlantic Bight, as well as a large laboratory operation focused on quantifying the age structure, trophic interactions, and reproductive potential of a variety of fishes inhabiting the region. The data derived from these efforts have been used to support a number of stock assessments, and to provide greater insight into the structure and functioning of these ecosystems. Much of the success of this program has been derived from the development of lasting cooperative/collaborative partnerships with the fishing industry. Mr. Gartland serves on several technical committees and advisory panels for the Atlantic States Marine Fisheries Commission and the Mid-Atlantic Fishery Management Council.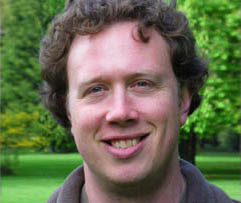 Dr. Olaf Jensen received a BA in Biology at Cornell University and an M.S. in Marine Science at the University of Maryland Chesapeake Biological Lab and Ph.D. at the University of Wisconsin Center for Limnology. Of particular interest to SCeMFiS members is Dr. Jensen's work in meta-analysis of fishery stock assessments. Data from fisheries represent a tremendous opportunity to learn about the dynamics of populations, communities, and ecosystems as well as fisheries management (what works and what doesn't). Raw catch data, unfortunately, can be misleading. Stock assessments, however, are often quite informative as they combine numerous sources of information to estimate the current and historical stock size and harvest rate. In collaboration with colleagues at Dalhousie University, the University of Washington, and several other universities and government labs throughout the world, we are building a global database of stock assessments.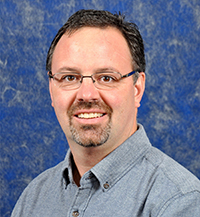 Dr. Rob Latour has expertise in the areas of quantitative fisheries ecology, population dynamics, and stock assessment.  He received a B.A. in Mathematics from Western New England College, and Masters and Ph.D. degrees in Biomathematics from North Carolina State University.  At VIMS, he directs a large research group dedicated to the collection and analysis of fisheries-independent data for species inhabiting the Chesapeake Bay and mid-Atlantic Bight in support of traditional and ecosystem approaches to fisheries management. Focal research areas include the use of statistical and mechanistic models to understand patterns and drivers of fish population abundance, predator-prey interactions, and community structure.  Dr. Latour has also been involved in service activities through numerous appointments on technical committees within the Atlantic States Marine Fisheries Commission, the Mid Atlantic Fishery Management Council, and the National Marine Fisheries Service.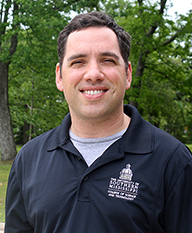 Dr. Robert Leaf joined GCRL in September of 2012 and has expertise in quantitative methods and computer-intensive modeling approaches. The goals of these analyses are to understand population regulation and appropriate and effective conservation and management strategies. Dr. Leaf received his Ph.D. in Fishery and Wildlife Sciences from the Virginia Polytechnic Institute and State University in 2010, where he studied how phenology of individuals in harvested populations were altered under size-selective fishing. As a post-doctoral researcher in NOAA's "Fisheries and the Environment" program, Dr. Leaf examined how phytoplankton bloom phenology determined recruitment patterns in northeast Atlantic ground fishes. His current work involves assessment of Gulf Menhaden, Gulf of Mexico Blue Crab, and Mississippi's Red Drum stock.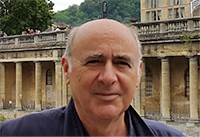 J.J. Maguire has extensive experience in stock assessment and in the provision of fishery management advice. He worked for the Canadian Department of Fisheries and Oceans from 1977 to 1996 and has been a consultant in fisheries science and management since 1996. He contributed to stock assessments related to cod (2 stocks), mackerel, redfish, pollock and bluefin tuna and reviewed stock assessments of numerous groundfish, small pelagic, large pelagic and invertebrate species. He has worked in advisory processes on the East coast of Canada and USA, in Europe, chairing the Advisory Committee on Fisheries Management (ACFM) of the International Council for the Exploration of the Sea (ICES) from 1996 to 1999 and more recently its Advisory Committee (2011 – 2013) which now provides not only fisheries advice but also advice on ecosystem and environmental issues. He worked closely with the Food and Agriculture Organization (FAO) of the United Nations on the code of conduct for responsible fisheries, on guidelines for ecolabelling and on adapting CITES criteria for marine fishes. He was a member of the team reviewing the performance of the International Commission for the Conservation of Atlantic Tuna (ICCAT) and of the General Fisheries Commission for the Mediterranean (GFCM). As a consultant he has worked for national and international, as well as fishing industry and environmental non-governmental organizations. J.J. is a member of the SCeMFiS Finfish Stock Assessment Team.
Dr. Paula Moreno established an advisory team for marine mammal assessment which also includes Dr. André Punt (University of Washington), and John Brandon (independent consultant).  Marine mammal-fisheries interactions are a serious concern of fishery and protected species management in most regions.  There are currently uncertainties in marine mammal stock abundance and bycatch estimates that urgently need to be addressed. More information on the marine mammal team can be obtained on the GCRL webpage.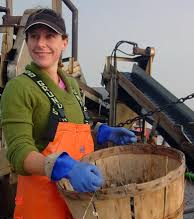 Dr. Daphne Munroe studies spatial and temporal patterns of larval settlement in coastal and marine ecosystems and their influence on fished populations. Her approach to these questions uses a combination of computer modeling, field-based research and laboratory experiments. Daphne's research examines the intersection of large and small scale processes and how it translates to changes in fished stocks over time. Jason Morson was a graduate student working with Dr. Munroe on a SCeMFiS-related project looking at sex-ratios of summer flounder discards in the recreational fishing sector.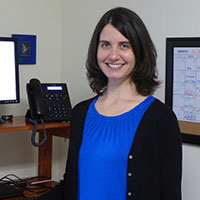 Dr. Genny Nesslage is an Assistant Research Professor at the University of Maryland Center for Environmental Science Chesapeake Biological Laboratory. Prior to her appointment at UMCES, she served as Senior Stock Assessment Scientist for the Atlantic States Marine Fisheries Commission in Arlington, Virginia, and as an Assistant Professor of Vertebrate Ecology at Clarion University in Clarion, Pennsylvania. Her research focuses on assessing fish and wildlife populations, modeling invasive species dynamics, and addressing resource management issues through the use of statistical modeling and estimation techniques. She received her B.S. in Biology from Cornell University; M.S. in Wildlife Biology and Management from the SUNY College of Environmental Science and Forestry; and dual Ph.D. degrees in Fisheries & Wildlife and Ecology, and Evolutionary Biology & Behavior from Michigan State University.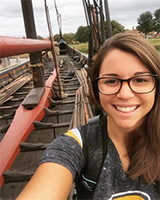 Sara Pace currently serves as administrative assistant and researcher for SCeMFiS. After graduating with a Master's from the University of Southern Mississippi, Sara worked for the MS Department of Marine Resources as a scientist. Her job duties included performing routine sampling of finfish populations, performing quantitative analyses, developing recommendations for changes in regulations related to marine finfish and shellfish fisheries, and sharing this information with the general public and regulatory entities. Her current duties in SCeMFiS Operations are to support and assist the development of the Center under the direction of the directors and participate in research opportunities provided by SCeMFiS.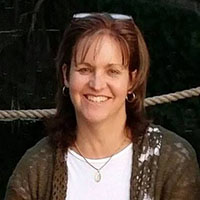 Karen Reay is the CEO of Baywater Communications and received a B.S. in Biology from Juniata College and an M.S. in Marine Science from the Virginia Institute of Marine Science. She has experience in web design, strategic planning, marketing, data, and information system development and incorporates these skills with her understanding of marine science. Karen has over 30 years of experience working with government, academic agencies and industry. Karen is the SCeMFiS webmaster and provides support within SCeMFiS Operations.
Theresa Redmond earned her B.S. in Marine Biology at the University of New England, Biddeford, ME. She obtained an M.S. in Marine Biology at NOVA Southern University, Dania Beach, Florida where Theresa completed a thesis on long-term stony coral transplantation and assisted in data collection and analysis for benthic monitoring, restoration and assessment of South Florida's nearshore reef habitats. While a research specialist at VIMS, Theresa is the lead on several bivalve aging and growth studies, created the Molluscan Ecology Archive, and manages and mentors interns, students, and technicians.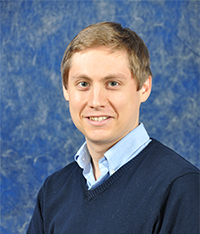 Dr. Andrew Scheld is a fisheries resource economist who uses models of human behavior, technology, and markets to better understand resource use, decision-making, and management in commercial and recreational fisheries. He received a B.S. in Resource Economics from the University of Massachusetts, an M.S. in Environmental and Natural Resource Economics from the University of Rhode Island, and a Ph.D. in Fisheries Science from the University of Washington. His current areas of research include: valuation and behavioral analyses of recreational fisheries; estimating the economic costs associated with derelict fishing gear; evaluating the impacts of resource variability on commercial fishing fleet structure; and analyzing joint production and selectivity in multispecies fisheries. He teaches classes in marine resource economics, quantitative modeling, and sustainability and serves on the Committee on Economics and Social Sciences of the Atlantic States Marine Fisheries Commission.