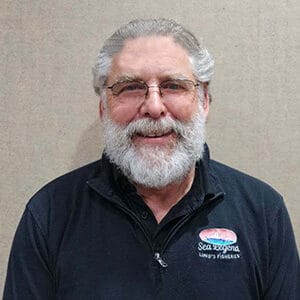 Jeff Kaelin, IAB Chair
Jeff Kaelin, is the Director of Sustainability and Government Affairs at Lund's Fisheries. Jeff started his career with the US Coast Guard and moved onto commercial fishing on northern shrimp, scallops, groundfish, and lobster. He later served as Executive Director of the Maine Sardine Council, Maine State Representative from 2002-2006, and as a member of the New England and Mid-Atlantic Fishery Management Councils. In 2011, Jeff relocated to Cape May, NJ, to work full time for Lund's Fisheries where he has responsibilities in the area of Government Relations for the Cape May facility and the East Coast fisheries used by the company.
Dr. Eric Powell, Director
Dr. Eric Powell presently serves as the Director of SCEMFIS and oversees the primary site at the University of Southern Mississippi. Eric has been an oceanographer/marine biologist for the past 34 years at Texas A&M University, Rutgers University, and USM. Over that time, Powell has published articles in the fields of meiobenthology, paleoecology and taphonomy, shellfish ecology, marine diseases, population dynamics modeling, and fisheries resource management.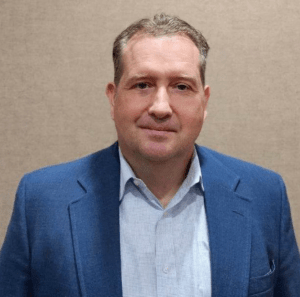 Joe Myers, IAB Vice Chair
Joe Myers is Senior Director of Innovation & Sustainability at Sea Watch International. His focus is on advancing corporate sustainability initiatives in fisheries management, upcycling food production coproducts and alternative energy. Joe also lends support to the Bar Harbor Foods brand which Sea Watch acquired in 2016. Joe's experience with shellfisheries, the seafood business, and aquaculture extends back to his public service in two state departments of agriculture.
In addition the SCEMFIS Vice-Chair role, Joe is an Advisory Panel member to the Surf Clam and Ocean Quahog Committee of the Mid Atlantic Fisheries Management Council. He is an alumnus of the New Jersey Agricultural Leadership Development Program. Joe received his Master of Business Administration from Saint Joseph's University in Philadelphia in the Executive Food Marketing Program, earning the 2011 Leadership in Food Marketing Award. He earned a Dual B.S. in Fisheries and Environmental Science from Mansfield University of Pennsylvania and an M.S. in Zoology from Southern Illinois University at Carbondale. His certifications include Project Management Professional (PMP®), AFDO Seafood HACCP, Sustainability Excellence Associate (SEA), and FSPCA Preventative Controls for Animal Food.
Dr. Roger Mann, Site Director
Dr. Roger Mann is a professor at the Virginia Institute of Marine Science and the VIMS Site Director for SCEMFIS. After post doctoral and staff appointments at the Woods Hole Oceanographic Institution he joined the VIMS faculty in 1985. He served as the VIMS Director of Research and Advisory Services from 2003 through 2012. His research interests include fisheries biology, marine ecology and physiology, invasive species biology and climate change. Roger has published over 135 journal contributions and edited several books.