Through innovative education of talented graduate, undergraduate, and high school students, the I/UCRCs are providing the next generation of scientists with a broad, industrially oriented perspective on research and management practices.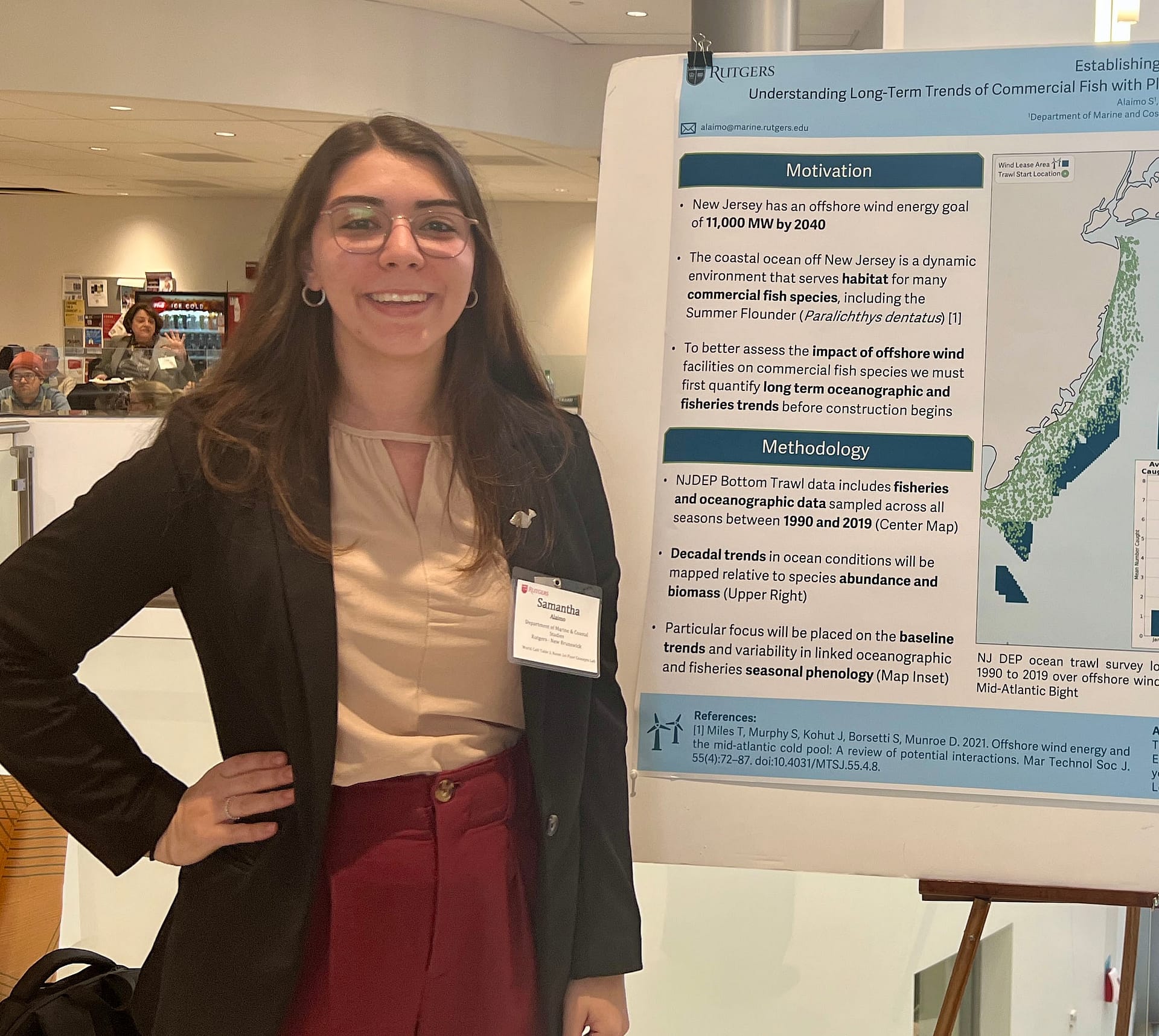 Samantha Alaimo: Graduate Student at Rutgers University, New Brunswick, New Jersey
Samantha (Sam) Alaimo is a PhD student studying oceanography at Rutgers University under Dr. Josh Kohut. Working with Dr. Jeff Burst and his colleagues at the New Jersey Department of Environmental Protection.  Sam hopes to better assess decadal and seasonal trends of frequently caught species compared to trends in oceanographic features, such as the cold pool. Comparing fish abundance and biomass to changes in the cold pool over time would identify key environmental factors that influence fish distributions and allow for a baseline to be established prior to the construction of offshore wind.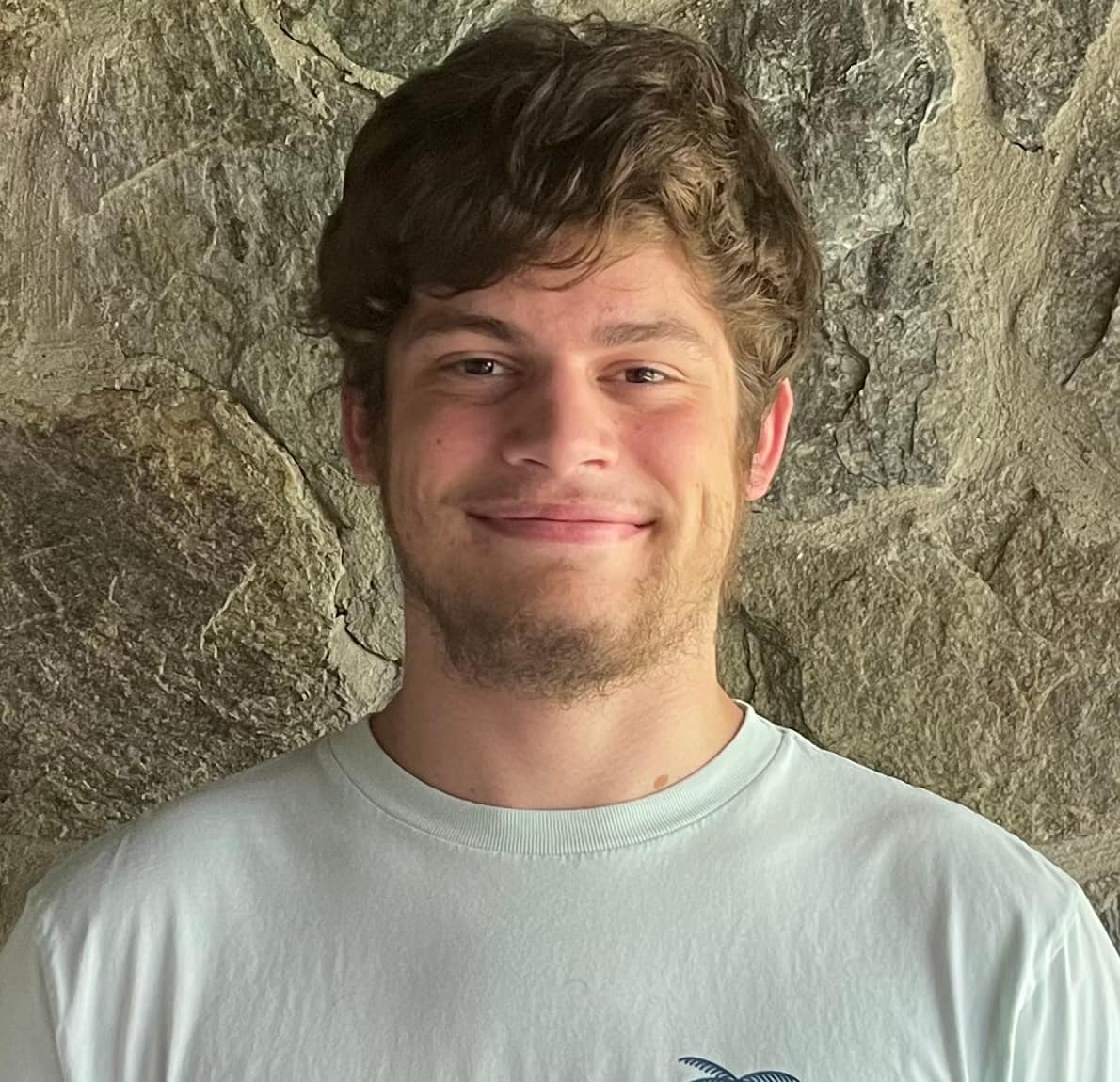 Garrett Bellin: Undergraduate Student at William & Mary, Williamsburg, Virginia
Garrett Bellin is a sophomore at William & Mary studying applied statistics and data science. He is a researcher for the William & Mary Center for Geospatial Analysis, performing GIS analyses for various clients. Currently, he is working with Dr. Roger Mann using GIS mapping to find cod spawning locations and determine how they are affected by ocean warming trends. Using the DOPPIO and GLORYS ocean temperature datasets, ideal temperatures for cod spawning will be ascertained and overlaid with substrate and cod location data. Garrett hopes to be able to create GIS models that can predict future cod spawning grounds as ocean temperatures continue to rise. Policy changes could ultimately be affected which address the location and boundary of the Great South Channel Habitat Management Area near Nantucket.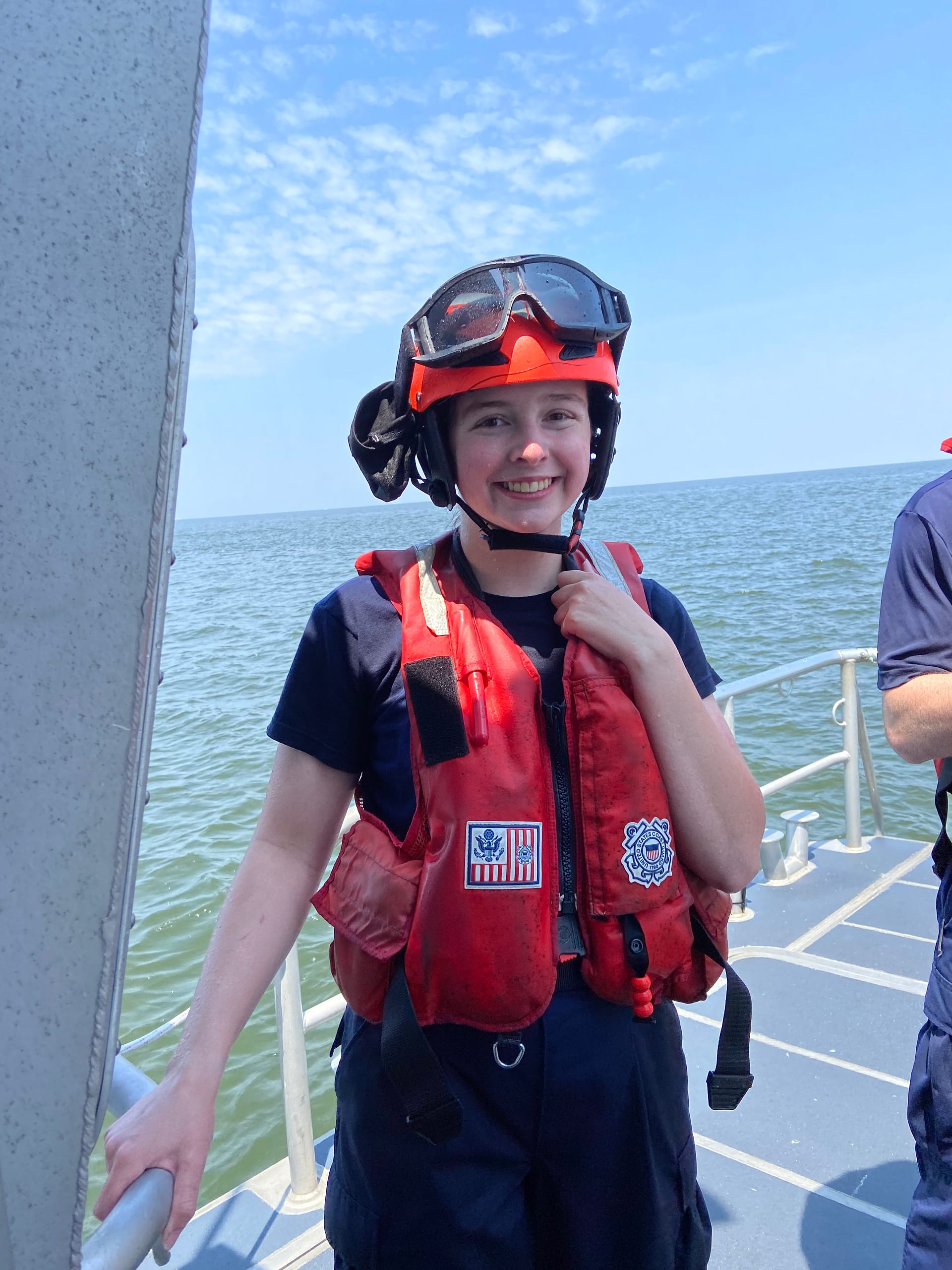 Olivia Cohn: Undergraduate Student at William & Mary, Williamsburg, Virginia
Olivia (Livvie) Cohn is an undergraduate student veteran studying biology and marine science at William & Mary and is working with Dr. Roger Mann and Alex Marquardt as a Laboratory Technician in the VIMS Molluscan Ecology Lab. She has been assisting Alex in her PhD research by using image analysis to help track early growth and death rates of oyster spat. Livvie hopes to eventually take on individual research, gain more experience engaging with the local community, and fisheries management.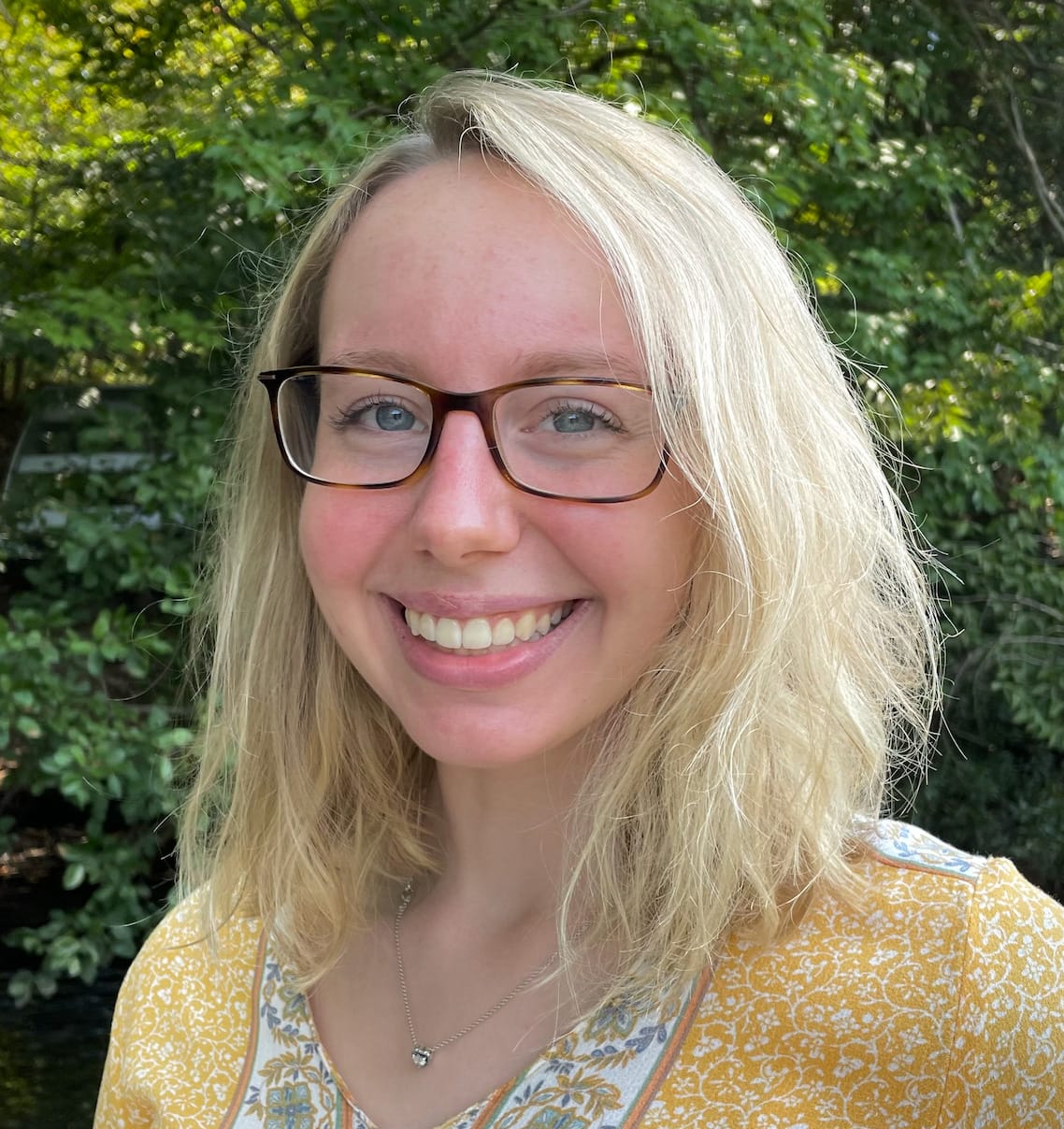 Caela Gilsinan: Undergraduate Student at William & Mary, Williamsburg, Virginia
Caela Gilsinan is an undergraduate at William & Mary and has been working on a wind energy/fisheries economy project with Dr. Andrew Scheld, Virginia Institute of Marine Science and Dr.'s Daphne Munroe and Sarah Borsetti, Rutgers University. She has been able to meet with hatchery managers, researchers, and others knowledgeable about hatchery production, collecting information on hatchery production methods and costs, and developing a cost model to evaluate the economic viability of large-scale hatchery production for Atlantic surfclam. She developed skills in coding, simulation modeling, and analyzing techno-economic cost models to evaluate fixed, variable, and average production costs and maximum production scales.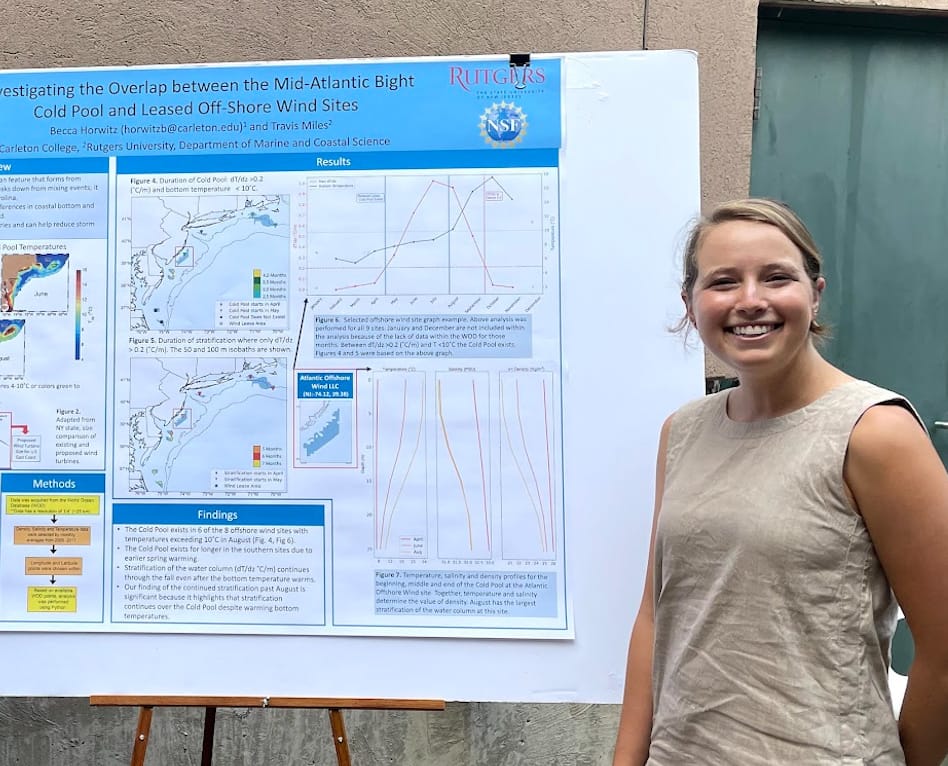 Becca Horwitz: Undergraduate Student at Carlton College, Northfield, Minnesota
Becca has been working with Dr. Daphne Munroe and Dr. Travis Miles, Rutgers University, to look at whether the cold pool (a coastal cold water stratification) overlaps with proposed offshore wind sites on the east coast using observational and model data. The overlap has the potential to weaken the Cold Pool possibly hurting fisheries that rely on the cold water.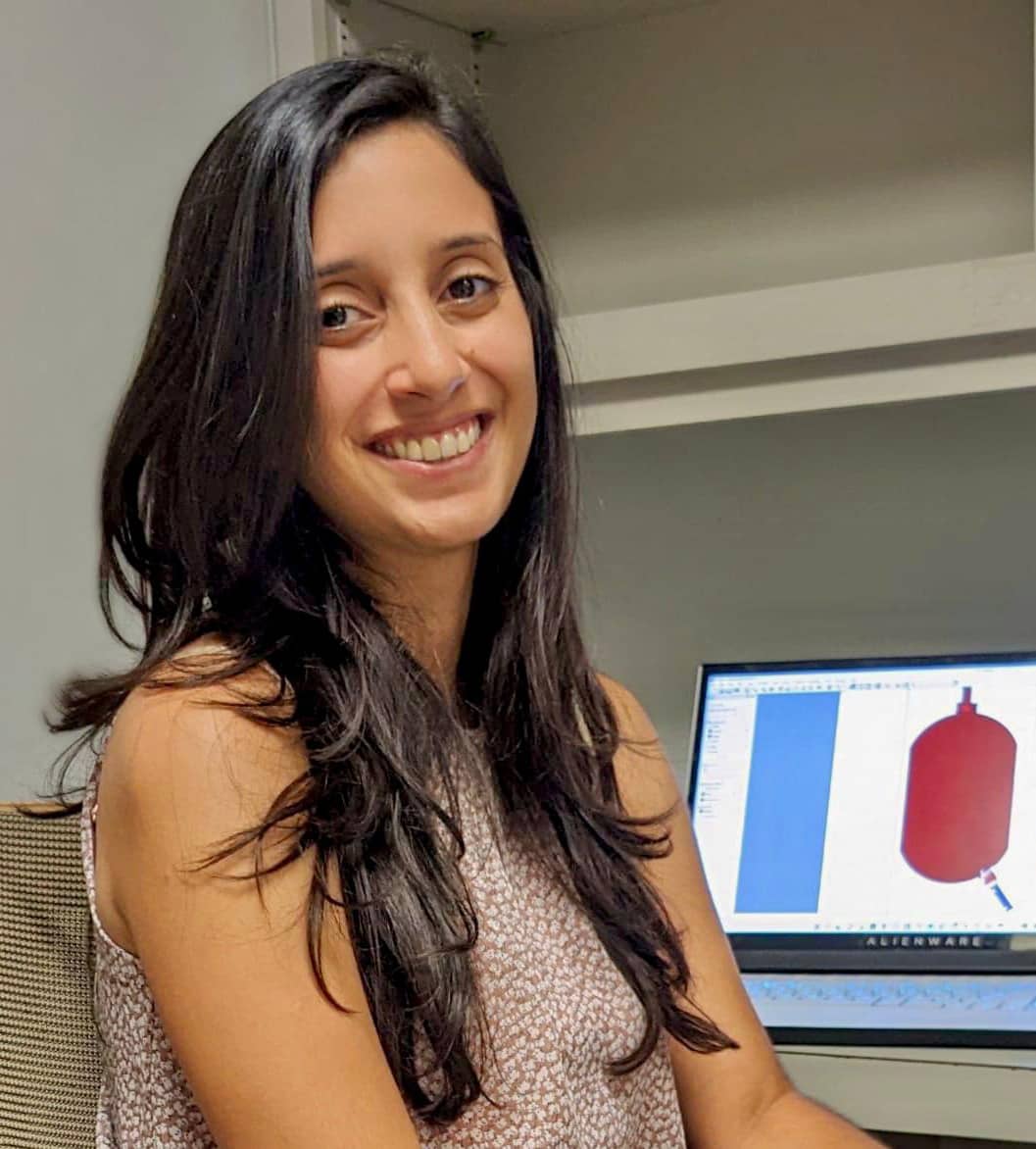 Thais Lobo-Emond: Undergraduate Student at the University of Texas at Austin, TX
Thais Lobo-Emond is a senior Civil Engineering student at the University of Texas at Austin. She has been working with the Ocean Engineering Group on Computational Fluid Dynamic modeling, under the supervision of Dr. Spyros Kinnas. In her position as an Undergraduate Research Assistant, Thais has learned to work with software such as Ansys, SolidWorks, and Fluent to model flows and analyze velocity, pressure, force, moments, and other flow characteristics. Thais has been using these software to improve the design of the jets of a clam dredge for better overall performance.
Brody Phillips: Undergraduate Student at William & Mary, Williamsburg, VA
Brody is a first generation undergraduate student at William & Mary majoring in Biology and minoring in Psychology. He is currently working with Dr. Roger Mann as a REU (Research Experiences for  Undergraduates) student in the Virginia Institute of Marine Science (VIMS) Molluscan Ecology Lab to investigate the potential electromagnetic field (EMF) impacts of inter array cables from offshore wind farms on invertebrate species. This project consists of literature review of offshore wind farms, power cable modeling, and previously studied EMF relationships within the marine environment. While previous research in this area is minimal, predominant focused has been on more charismatic (vertebrate) species such as sharks, dolphins, and turtles. Almost no research related to underwater transmission cables and EMF alteration impacts at the neurological level has been done on invertebrate species. Along with literature review, he will be meeting with energy transmission engineers, neurophysiology researchers, and other professionals to determine the significance of these impacts and how they affect neuron communication and function in invertebrates. 
Austin Sanchez: Undergraduate Student at the University of Texas at Austin, TX
My name is Austin Sanchez and I am a 2nd year student majoring in Environmental Engineering at the University of Texas. I joined the Ocean Engineering Group's research team in the spring of my 1st year and I've been working with them since then. My role is on the experimental side. I've been working a project in which we are trying to optimize jet speeds in a clam dredge. I've been designing the clam dredge manifold and jets with 3D software and 3D printing them here on campus. There have been many challenges and logistical obstacles along the way; however, participating in this research has been a great opportunity for me and I've experienced a lot of growth because of it.
Rebecca Walsh: Undergraduate Student at the University of Richmond, Richmond, VA
Becca is an undergraduate at the University of Richmond studying biology, environmental studies, and geography. She spent the summer working with Dr. Robert Leaf at the University of Southern Mississippi Gulf Coast research lab, researching the caloric content of forage fish in the Gulf of Mexico. Through direct sampling, spatial, temporal, and age based trends of caloric content were investigated. Throughout the summer, she developed skills in sampling, new lab techniques, and coding. During the summer, she was also able to participate in NOAA SEAMAP ground fish survey. Becca is currently working on a paper remotely with Dr. Leaf and as part of her honors thesis that will be finished in spring 2023 when she graduates from Richmond.