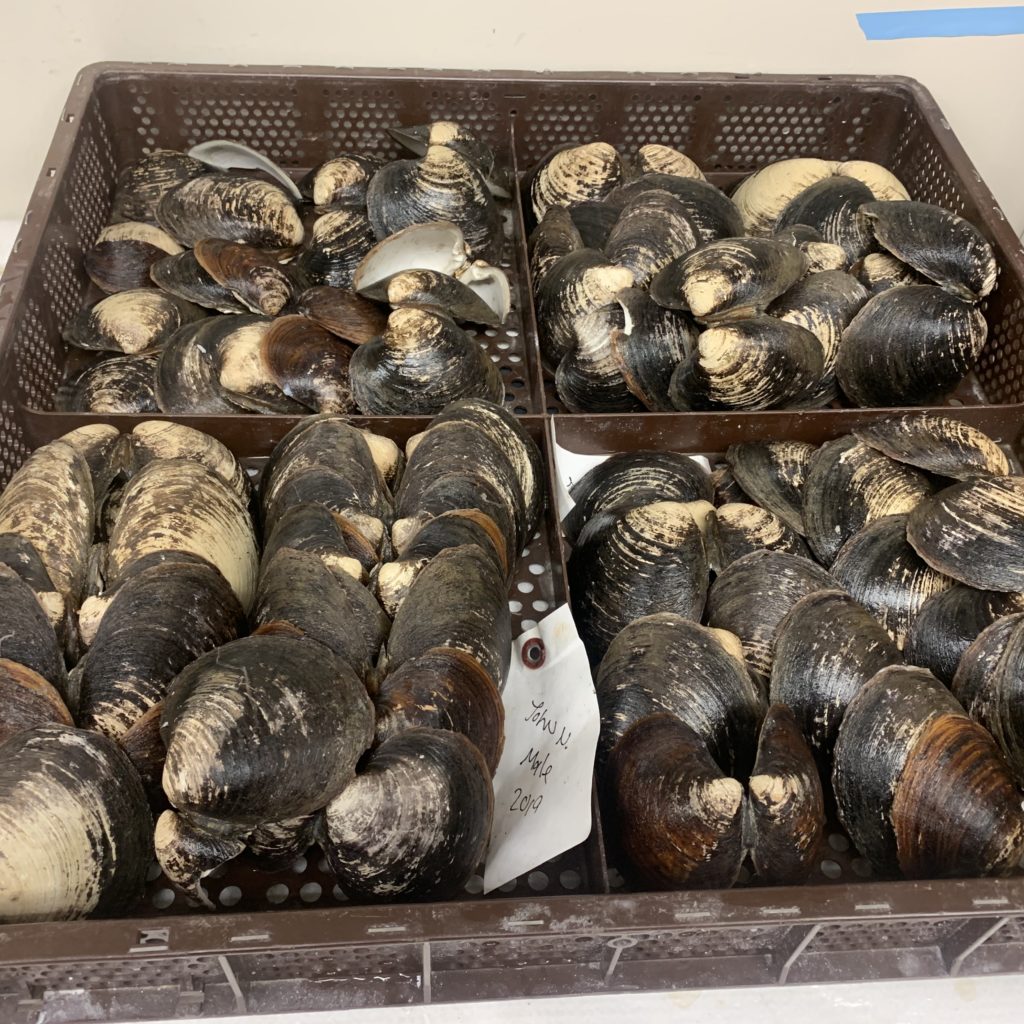 Development of management options for surfclams
Lead PI: Eric Powell (USM). The recent benchmark assessment for surfclams considered a two-stock option for surfclams that was rejected by the Stock Assessment Review Committee. Nevertheless, the continued influence of Mid-Atlantic Bight warming on the distribution of the surfclam stock suggests that a range of management options may need to be reviewed. SCEMFIS will examine this issue and recommend options to the IAB.
SCEMFIS scientists identified management options that will increase LPUE and also increase stock productivity and stock abundance in the Mid-Atlantic region, while maintaining landings at present quota levels.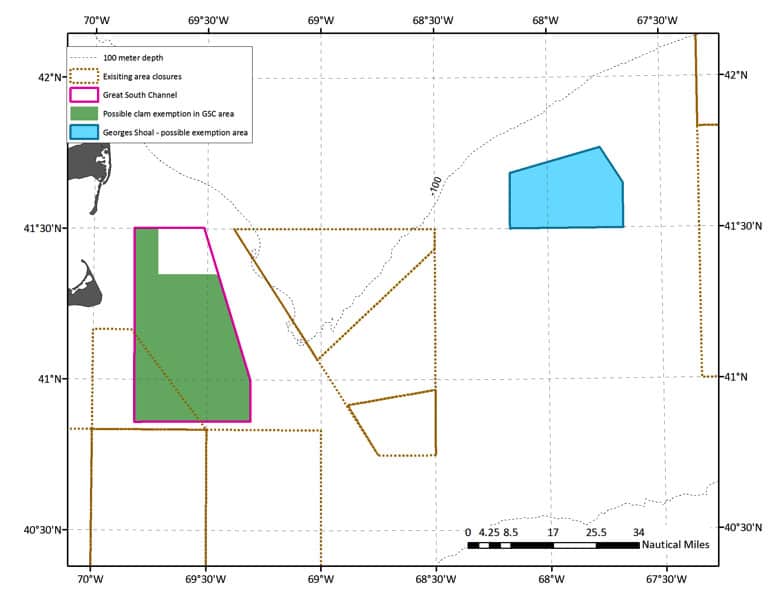 Generation of GIS layers for Nantucket and Georges Bank closed areas
Lead PIs: Eric Powell (USM) & Roger Mann (VIMS): Fishing has been restricted in two areas by the creation of Habitat Management Areas (HMAs), one off Nantucket Shoals (NS) and one on Georges Bank (GB). The SCEMFIS team will analyze NMFS survey data and data from the fishing fleet operating in the NS/GB region to provide improved differentiation between habitat of concern and high-energy sands supporting surfclam production. These analyses will provide information on subregions in the HMAs supporting live market-size surfclams and regions of complex habitat as evidenced by the presence of untowable bottom, location of reported dredge damage, and locations where the survey dredge caught cobbles, rocks, and boulders.
DATA:
GIS Data (zip), Layers(zip) and Files (.docx). Space delimited ASCII with self explantory headers. Each station represents the same area, given the domain of the survey (about 29.4 km2.) ASCII Data